We'd like to take the opportunity to tell you a bit about who we are and what we're all about.
Beginnings
Initial discussions over a Friends scheme took place in Summer 2011, but due to a change in ownership at the airport it wasn't until July 2012 when a committee was formed, with the airport approving our constitution on 3rd September 2012. We held a press conference on 19th November that year.
Whilst the airport did reach out to the local aviation enthusiast community to start the scheme, it is important to stress at this point that we are made up of members of the general public from all different backgrounds, and we are not just 'plane spotters'.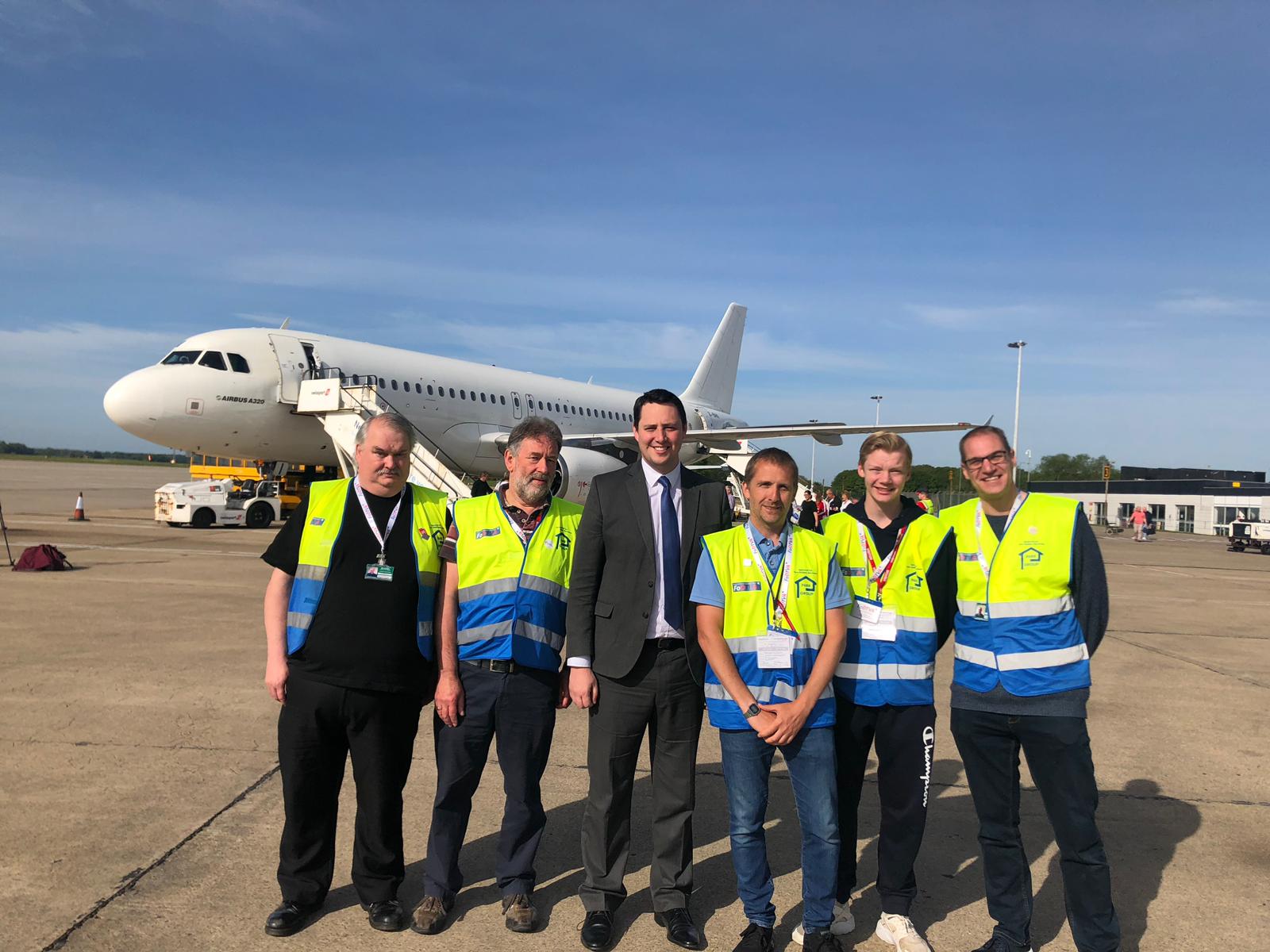 A Unique Group
At many UK airports there are volunteer groups with varying purposes, but we are the only one officially recognised by the airport management and ownership, and the only one with "boots on the ground".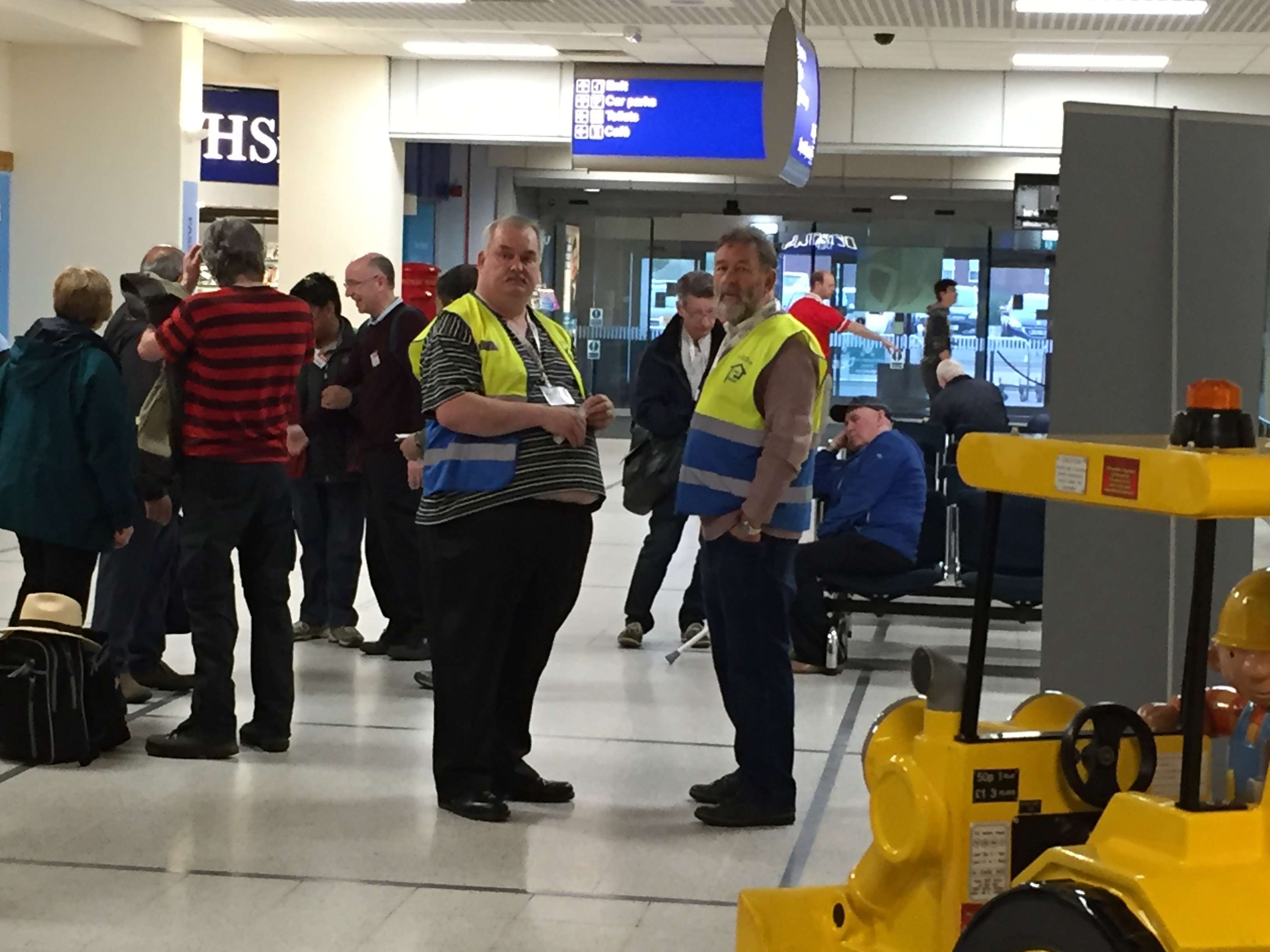 What We Do
We meet once a month (global pandemics permitting) in the terminal building conference suite for a catch up on airport and group news. Sometimes we have a talk from the airport staff, or a company based on the site. We usually follow up with a social gathering in the nearby Oak Tree pub afterwards.
Our main activity is helping raise the profile of the airport. We bang the airport drum at each and every opportunity, primarily at community events such as Preston Park Vintage Vehicle Rally and Cleveland Show where we usually have a trade stall.
We get involved with the Skylive Airshow, helping set up the site and also running our stall.
We assist passengers in the terminal with flights and ad-hoc charters, like as the annual Christian pilgrimage to Lourdes, Santa flights to Lapland, and other one-off charters.
We help out at airport events such as the 2014 Canadian Lancaster visit, the Around Britain Air Rally, and we also participate in an emergency response exercise every other year.
We've held events on the airport such as our 2018 after-dark aircraft photography, a talk by the Lightning Preservation Group in 2013 and we've arranged day trips for members to Amsterdam, RAF and USAF air bases, and air shows to name just a few. We also try to periodically arrange visits to resident air operators such as Cobham Aviation Services and previously Sycamore Aviation and the National Police Air Service.
We have sister groups at Doncaster Sheffield and Liverpool John Lennon Airports, and we visit each other from time to time.
Why Not Join Us?
We are always looking to grow our membership of people who love Teesside International Airport and want to get involved in helping it thrive.
We are volunteers. We are not managed or employed by the airport's management in any way, and remain neutral, vowing to work with whoever is in charge.
Membership costs £12 per year, which helps fund group activities, insurance, some social events and gives you access to our meetings and newsletters.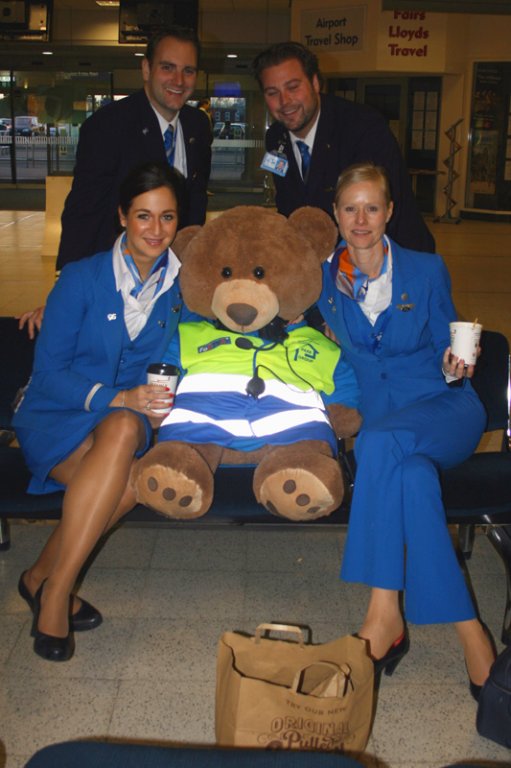 ---
Committee Members
Committee roles are put up for renewal once per year at the Annual General Meeting to which anyone can challenge for a role.
The Committee for 2022 is as follows:
Chairman: Brian Robinson
Vice Chairman: Stuart Reid
Treasurer: Richard Bowater
Secretary: Chris Smith
Information Officer: Matt Falcus
Events Officer (External): Matthew Ness
Events Officer (Internal): Dave Allanson
Recruiment Officer: Paul Tasker
Committee Member: Dave Anderson
Committee Member: Marc Shevill
Committee Member: Andrew Povey
Meetings
Monthly meetings take place on the second Wednesday of each month at 7pm. Meetings usually take place in the Landside Cafe inside the airport terminal, and members can enjoy free parking to attend.
The January meeting is our Annual General Meeting and the December meeting is usually an informal Christmas get-together.
Events
Friends of Teesside International Airport plan to organise regular events and trips that may interest our members, see the Events page for more details.